Medical castors
e-SMART
The Manner e-SMART castor is equipped with a central locking system. The superior ergonomics and safety of the patented castor locking system improve and facilitate work.
Ideal for use in hospitals, care institutions and other places where easy and reliable castors with remote locking are required. The castor can be locked and released easily and ergonomically at the push of a button. The locking/unlocking actuator is embedded in the wheel and connected to the control system. The wheel is placed directly on the horizontal round or square tube, making it quick to install. The motion sensor allows automatic locking.
The e-SMART castor is made of durable, fibreglass-reinforced polyamide. e-SMART castors are also available as conductive versions, and they can be customised using the customer's colour scheme, subject to minimum order quantities.
Hospital beds, Care beds, Shower chairs, Treatment chairs, Other hospital and rehabilitation equipment, Other equipment that requires castors with remote locking
Read more about other Manner equipment castors such as Tango and Twist.

Mizuhoosi
The Manner castors were unique in that they met our requirements
Read more

Safe
Emergency release button
in case of power shortage or dead battery, the locking can be released by pushing the emergency release button
Automatic castor locking & motion sensor
when equipment is standing still, locks will automatically be engaged after e.g. 30 or 60 seconds
prevents fall injuries when patient is getting off the bed prevents locking when the equipment is moving
Actuator covered and protected inside the tube
IP 66 protected (against dust, high pressure water jets and heavy seas)
Fulfills the requirements in hospital bed standard
Easy
Easy and fast to use
informative and clear control panel or handset
all that is needed is a touch of a finger
Free location of the control unit
location of control panel / handset can be freely selected.
can be integrated to a main control panel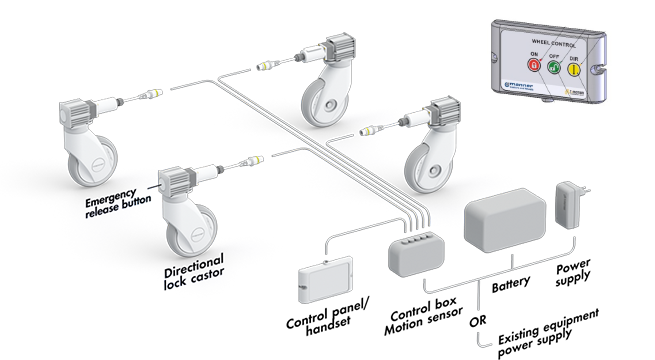 Ergonomic
Ergonomic and efficient to use by a hand control
eliminates unnecessary movements; streching and pressing of footbrakes
helps medical staff to cope at work by reducing the risk of injuries and attrition
increased well-being of patients and medical staff
Helps to decrease equipment weight
Allows ergonomic equipment design
the nurse can get closer to the patient which gives a better working position and efficiency.
Easy castor rolling and turning
special ball bearings ensure easy and reliable operation
Economic
Cost savings through simple assembly
easy and fast to assemble
Simpler equipment construction
contains fewer components than traditional central locking castors
the castors can be integrated also into an existing control system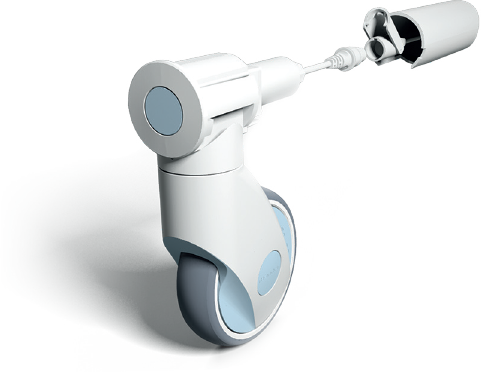 Flexible
Allows innovative equipment design
easy to connect to existing control systems
no hex rod systems needed
Clever attachment
gives a nice, compact and protected castor fitting
no visible fitting bolts or screws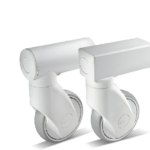 Value-added design
Customizing, design, innovation and uncompromising quality
Manner was the first manufacturer to introduce a castor with an electric central locking system. Today it is the most effective and reliable castor in its class. Thanks to intelligent design, Manner e-SMART offers additional features that benefit both end users and equipment manufacturers. In 2010 e-SMART was awarded with Red Dot Design Award – best of the best.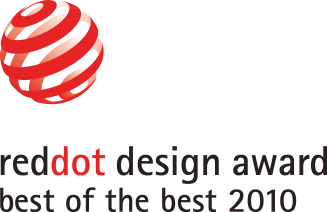 The Mizuho OSI operating table solution uses e-SMART castor
Mizuho OSI is the market leader in equipment designed for specialist surgery and patient positioning. Specialist operating tables improve patient outcomes in spine and orthopaedic surgeries.
"We were looking for an electromechanically locking castor that fitted our specification for load capacity and had a modern look at the right value. Manner has been responsive and supportive as a partner. The Manner castors were unique in that they met our requirements for payload capacity, aesthetics, electromechanical locking in both roll and swivel directions, and manual release function. In addition, the mounting is easy."
TELL THE ENGINEERS OF MIZUHOOSI



MEDICAL